// PSS SVIDNÍK, a.s.
Solutions for quality and quantity
// our solutions for
Meat processing industry
// Are you interested in our products?
Tell us about your needs and we will design the ideal solution for you.
// our solutions for
Breweries and brewing industry
// about PSS
Solutions for
Quality and Quantity
We at PSS SVIDNÍK, a.s. help out customers to improve and achieve their goal.
By supplying premium products and services we ensure and take care that our customers, together with us, experience a pleasure.
What is our Mission?
We do care about our customers. Our mission is to make our customers be successful and achieve more production with higher quality – our solutions are truly to increase the quality and quantity.
What is our Strategy?
Our strategy is to have and produce good machines that are useful for our customers. By finding the right product for our customers we make them successful in their business.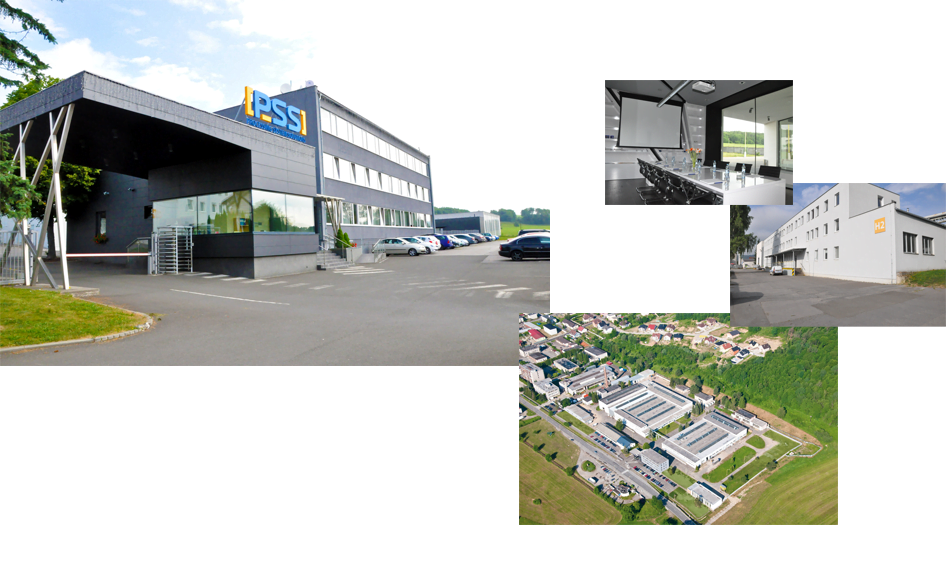 // PSS SVIDNÍK, a.s.
We Deliver Solution with
the Goal of Trusting Relationships
Precision
Our strategy ensures to our customers to receive always the best solutions
Reliability
Our production technologies, working procedures used and especially the results of our work ensure we are a reliable partner who is able to provide excellent service repeatedly
Helpfulness
We help our customers made more effective their production and thus increase their production
// We are Trusted
60+ Countries Worldwide
Vincent Bouvet
Founder of Be Here factory
My name is Vincent Bouvet and I am the founder of Be Here factory in Ville-la-Grand, France. Be Here is an artisanal beerproduction space, with organic malts and hops carefully selected for their qualities. Our idea is simply Be Here and enjoy your time staying with friends. The lovely area near Geneva lake is really suitable for it.
Read more
SAHA FARMS CO., LTD.
Thailand
"Our company SAHA FARMS bought in summer 2011 the equipment for meat processing from the company PSS SVIDNIK, a.s.. It was High Speed Cutter K-120 F, Speed Mixer SM 700 with cooling system N2, Frozen Meat Grinder RMM 160 P and Lifting Device LD 350. We are very happy with all the machines and would like to thank you for supplying us very good working machinery and big support before and after the deal was signed. The machines are good designed for hardest needings in our big factory and of a high level technical solution. It was pleasure to work with you, even though we had some doubts at the beginning. With all respect to your good work, we are looking forward to work with you for the future."
Roel Buckens
Owner of Brouwerij Frontaal
In january 2019 we decided to buy a new brewhouse and start to produce beer. From many offers we choose the one from PSS. They offer was the best from all, the balance between price and offered value was unbeatable. Team from PSS was able to help us from the beginning with a customized solution. We just told them what we want to brew and in what volumes, and they prepared a perfect fit for us, the 25HL, 4-vessel Eurotech Micro brewhouse.
Read more
Dawn Farm Foods Ltd.
Ireland
"I can confirm we purchased a Speed Combi Grinder SCG280 from Global Food Technology in 2012. We based our purchase on what other equipment was available in the market place at the time and it was apparent that the SCG 280 offered more technological advantages over some of the competitors. We also visited the facility in Slovakia and we were reassured with the level of technology they can offer and also the engineering design and manufacturing facility are very professionally operated. I would have no hesitation in recommeding PSS equipment for use with you application and if you have any concerns of wish to query anything further please feel free."
Mike Donohue
Co-founder, Head Brewer
My name is Mike Donohue. With Thomas Deck, I co-founded Deck & Donohue in 2014 in Montreuil, France, just outside of Paris. Following early success, we decided to launch an expansion project to grow the company. Deciding among a group of different brewery manufacturers on the world market, we selected PSS as the best solution.
Read more
Mondelez Czech Republic s.r.o.
Czech republic
"Installation of the machine (cutting and mixing cutter K 329 F) was carried out under standard conditions of production facility Opavia. Engineers of PSS also assist in the removal of old equipment (meat cutter + lifting device). That was beyond the scope of their duties and I want to thank them this way. They also operatively have made changes and adjustments on the machine according to customers requirements. They work is on professional level. This way I want to thank you for possitive approach to work and installation of machine."
Hubert Rabourdin
The owner and the main brewer in Brasserie Rabourdin
My name is Huber Rabourdin, I work as a farmer and a brewer in France, in Seine-en-Marne near Paris. We installed our brewery to a silo in Courpalay, which is an atypical plant, because it is an old silo that we changed into a brewery.
Read more
U.D. GmbH Dönerproduktion
Germany
"We would like to thank the company PSS SVIDNÍK, a.s. for supplying frozen meat grinder with hydraulic lifting unit, RMM 160 P. This equipment is of a very high technical level and from its introduction into operation, there were no problems with it. Let us express our satisfaction with your product. We wish you a lot of success in the future and look forward to further cooperation with you. We agree with the publication of these references."